After sleeping in I crawled out of the tent and found a note in front of my tent. The camping employee did not want to wake me up and left me a note that I should just put 6.70€ in the letterbox.
It was so peaceful that I stayed longer, relaxing into the early afternoon. I was even contemplating to rest here for another night. But then I decided to follow the road through the forest to the west.
A horse carriage appeared on the road and I was cautious not knowing how the horse would react to the humming scooter. It seemed to not mind the slowly passing scooter and I left the forest. After 2km on the D908 I saw a brown sign indicating a nearby abby. Assuming I could take a picture from the outside I took a detour. To my surprise I learned that today was the last day of the Journées du Patrimoine and one was allowed to enter the premises and do a tour guided by the owning family.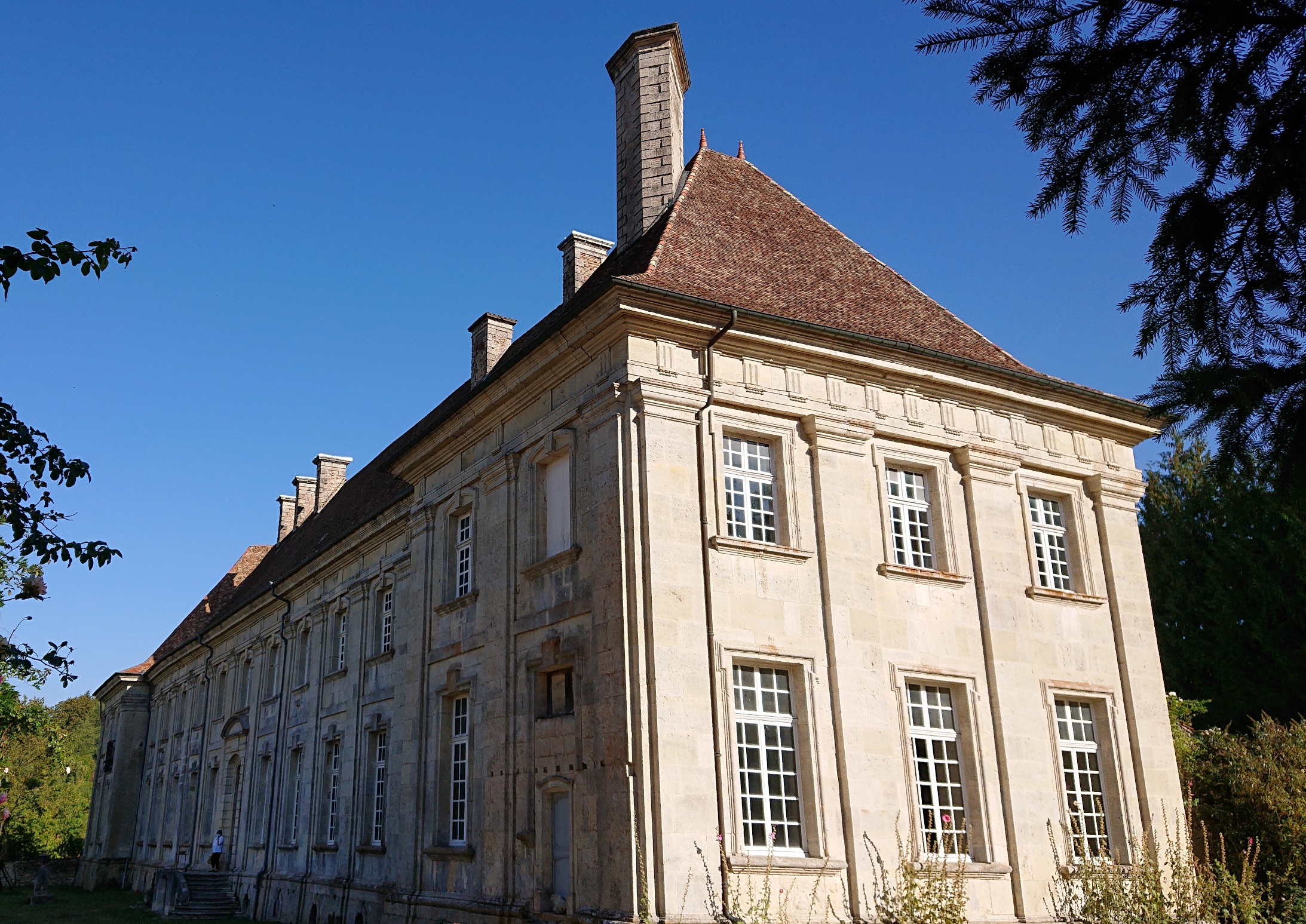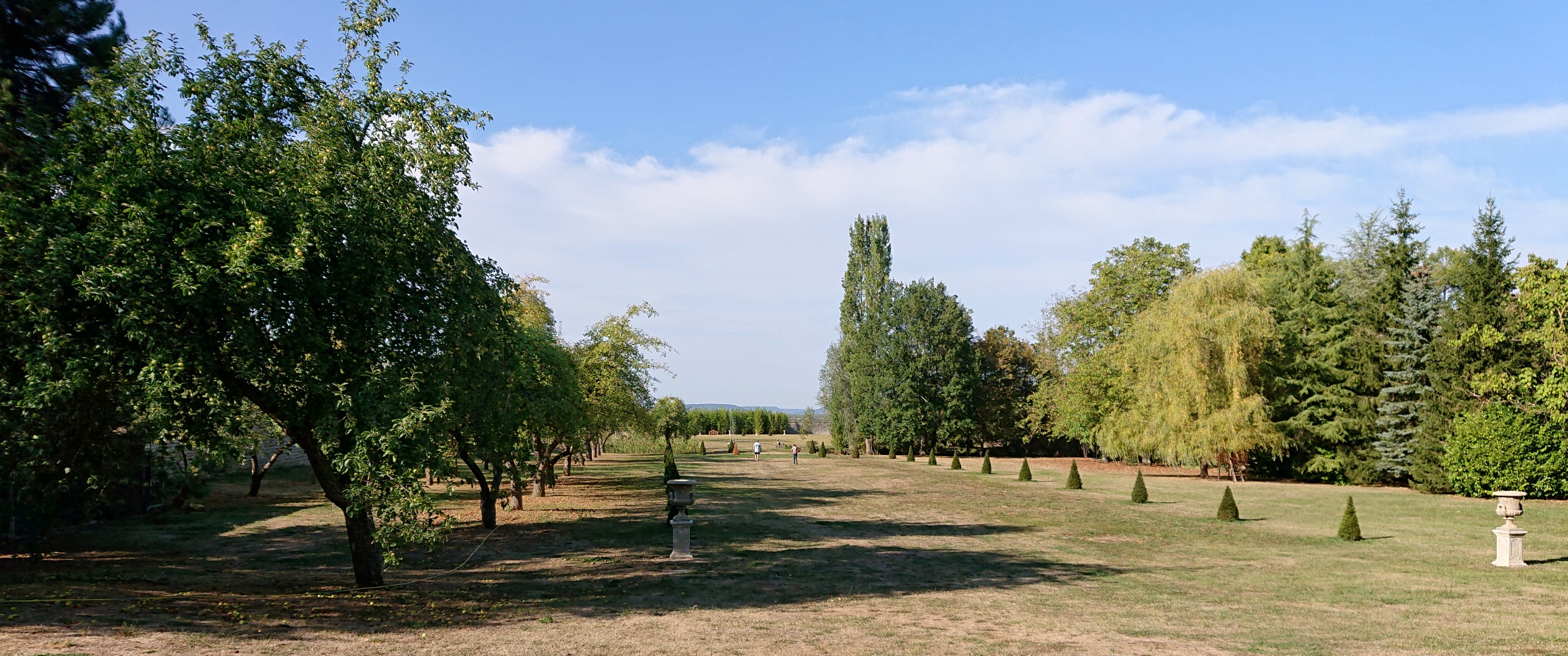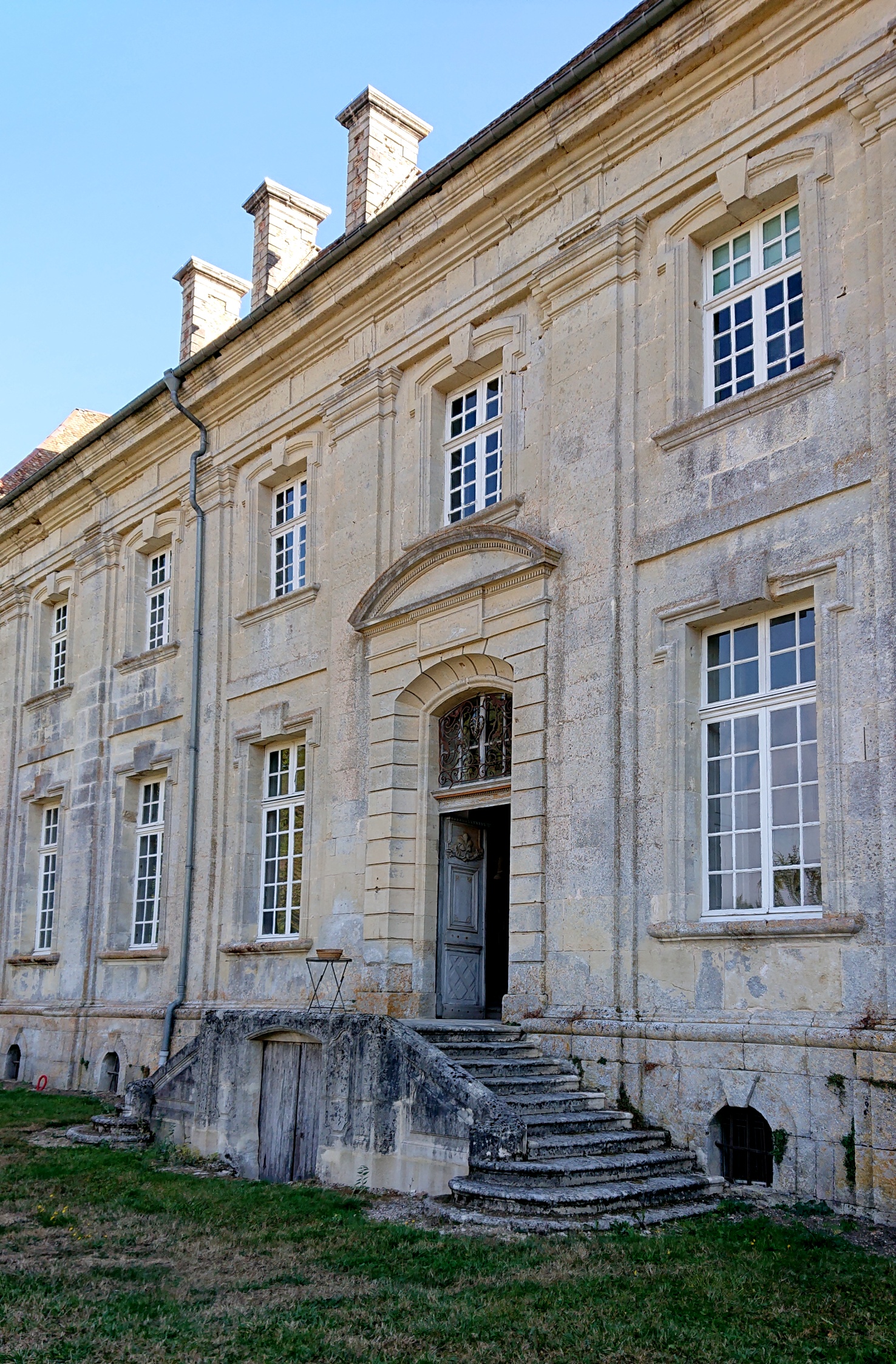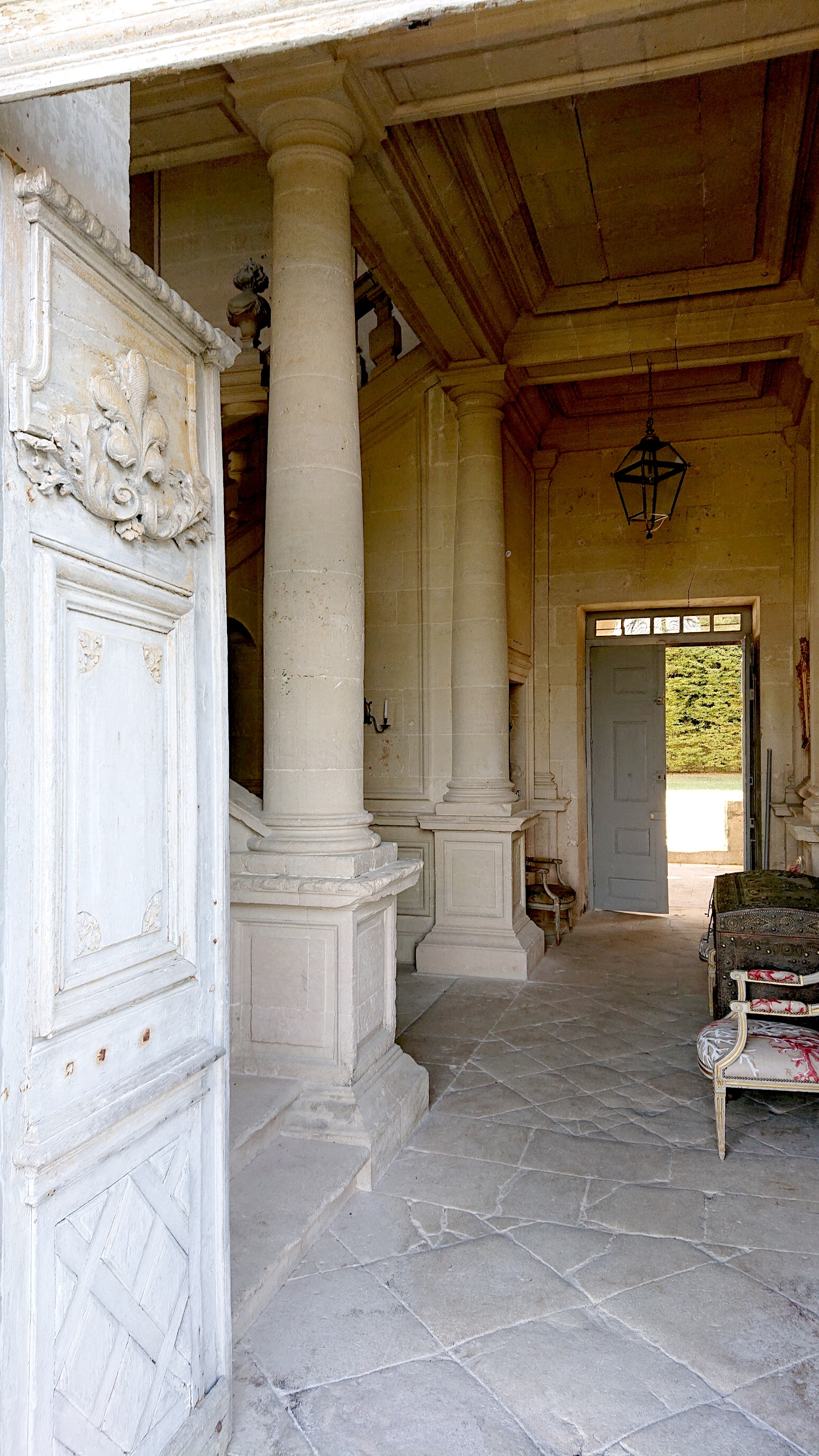 The abby building was very interesting and lovely renovated. The smaller rooms were not accessible due to Corona risk measures but what I saw in the larger rooms was very tasteful. After the tour I went to an exterior arcade to thank the owners. When they asked me if I am from the area, I said no and told them in a few words about my plan to travel accross France. One of the owners was curious about the scooter and offered me to charge it a little. So I rode the scooter on the premises next to the arcade, took the batteries out and plugged them in.
We made conversation while more people came to visit the abby. Talking about architecture, interior design, travelling, Corona, art and the uncalming rise of fascist tendencies in Germany, the US, the UK and France time flied. After the last visitors were gone, they celebrated the sucessful visiting event. I was invited to eat tarte with them and we toasted with champagne to l'amitié franco-allemande.
After this lovely encounter I drove further west until I arrived at the Marne valley in the dark, where I turned southwards to next camping municipale in Froncles. The camping was clean, well maintained and situated on an island in the river. Unfortunately it became really cold in the steep valley sourrounded by the river. I measured temperatures of 5°C early in the morning and froze miserably with my camping equipment meant for 15°C. Thankfully I took a hot shower before falling asleep.